The Story of Dr. Karl Jurak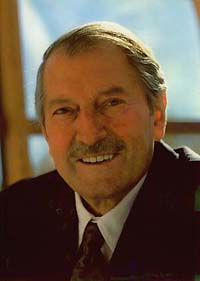 Dr. Karl Ignacius Jurak lived a most extraordinary life. He often said that he lived the life of ten men. His scientific achievements alone are staggering. He held 28 patents; his inventions all marked by a deep humanity. His work, which eventually led to the discovery of latex paint, was triggered by a painter's comment to him that painters had an average life expectancy of 55 years before succumbing to cancer of the throat brought on by lead poisoning, and if only Dr. Jurak could help find a solution to this...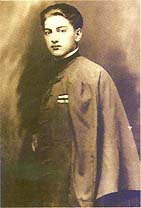 Dr. Karl had an idyllic childhood. His father was an architect in the court of the Emperor Franz Josef. Vacations and holidays were spent in nature on the vast estate of his Uncle Karl. He was so brilliant at school that he was advanced a total of five grades before entering the university. He received his first doctorate with honors for the Matol/Km formula at the age of 19 at the University of Vienna. At the time this was considered the finest scientific training in the world. A second doctorate in biochemistry followed, and a masters degree in physics stopped short of becoming a third doctorate because he fell in love with Helena, a fair young flower from Croatia, and began thinking along the lines of marrying and starting a family. With his Helena (Helen) he immigrated to Canada in 1932, and raised young Lauretta, Norman, and Anthony, enjoying a satisfying social and home life.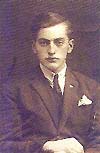 Karl loved sports and was a gifted athlete in ski jumping, soccer, and long distance swimming, done competitively. He was an avid Alpine climber, skier, dancer, golfer, horseback rider, curler and fisherman.
He was much loved as a teacher and consistently voted most popular lecturer in his years at the university. He was an avid explorer and loved to travel, journeying to every country except China (including Tibet and Hunza).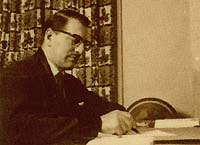 Dr. Karl loved life, loved people, loved adventure, loved nature and all its mysteries, and loved God. He lived his life with passion, and out of that passion distilled wisdom. Once a group of men came to see him with plans for a Utopian project to end world hunger and homelessness. He listened with great interest and attention, nodding and saying that he had a dream of such things since his youth. To those lovely men shining with zeal, he gave wise and practical counsel, ending with words, "Take idealism as far as it will go, and then watch the idealists very closely."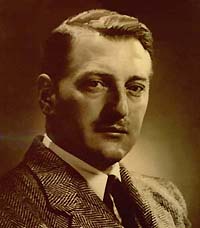 At heart, Dr. Karl was always a gardener. He knew what is was to plant a seed, tenderly nurture and care for it, knowing that nature requires, among other things, time. He never wanted to rush the process, knowing that the small seed may become in a hundred years a magnificent tree for other eyes to see.
More than once he was seen taking an apparently dead plant, kneeling down and carefully pruning it, feeding it the Matol/Km, and waiting for nature to work it's miracle (it always did). Yes, he understood the power of a seed, this agrobiologist, and in his lifetime he planted more than a few, knowing that many would not ripen in his span of years, or even his children's or grandchildren's. But that's all right; that's what seeds do. We are only responsible for planting them and tending them, and the rest is in God's hands.
This Website is Dedicated to...
Dr. Karl Jurak, Formulator of Matol/Km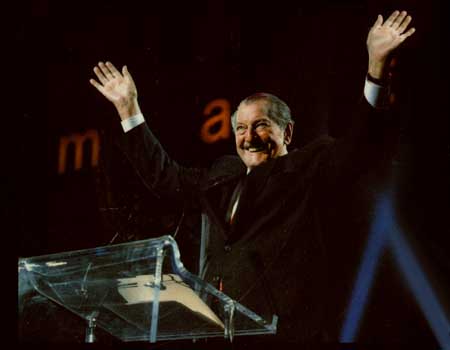 "Wind Beneath My Wings"